Torrenting is an illegal activity in many countries. However, it doesn't stop people from sharing files for free. It opens an opportunity to spread information and content without restrictions and hefty payments that some people cannot simply afford. For Internet-activists P2P sharing is a tool for fighting for the free web, and they employ it often.
We do not support any illegal activity, but since there is a significant interest for torrenting, it's wise to educate users how to make their activity relatively safe and efficient.
One of the ways to ensure it is to use a VPN. Here's what you should look for when you consider getting this tool for torrenting.
V

PN for Torrenting: What to Check?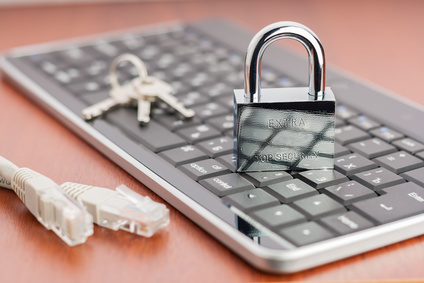 VPN is a technology that protects your access to the web by replacing a real IP address of your machine with server's IP address. The connection between a server and your device is encrypted which means that ISP or officials can't trace your online behavior, including torrenting activities.
A VPN helps to unblock censored torrenting websites and bypass restrictions placed by ISP. Many providers offer different solutions that allow users to upload and download files with fast speed and anonymity. Here's what you want to consider while you're looking for a VPN for torrenting:
Strong encryption and zero log policy are necessary
Multiple connections help to protect all your devices at the same time
Servers around the world offer flexibility
Speed and reliability are crucial for efficient torrenting
It's up to you to decide which VPN provider you'd like to use for torrenting. Keep in mind that torrenting is mostly illegal which means that you have to choose a reliable and proven service.
W

hy Should I Use VPN for Torrenting?

There is plenty of reasons you should use a VPN for torrenting. Here's a couple of them.
To avoid ISP restrictions on torrenting
Some ISPs prefer to suppress all torrenting activities. It means that you can't even connect to P2P-networks. Torrenting websites can be blocked as well. ISPs don't want to mess with copyright holders, and that's why they employ different strategies to prevent users from sharing copyright-protected files. A VPN helps to bypass these restrictions by connecting to a server in another country which allows P2P-sharing at a decent speed.
To hide IP
A VPN replaces your real IP with that of a chosen server. It means that all the footprints will lead to this server, and it will be impossible to find out who download files with the help of torrents.
To protect anonymity
The connection between your device and a server is encrypted which means that ISP can't trace your online activity. In this case, they have nothing against you because they don't even know that you were using torrents.
W

hat are The Best VPNs for Torrenting?

Not all providers allow torrenting, but some of them will gladly offer their service. Here are top VPN services that provide their users with P2P sharing.
NordVPN

NordVPN is proud of their privacy policy which makes it perfect for torrenting users. The company is based in Panama and not subject to US or EU jurisdictions. NordVPN employs robust security protocols and permits bitcoin payments. The company has a strict zero logs policy along with excellent speeds on its servers around the world.
ExpressVPN

ExpressVPN is based in the British Virgin Islands which means that you can use torrents without fear of legal repercussions. If you need an all around VPN, ExpressVPN is your first choice. The speed is fast; customer service is excellent, apps are top-notch. The company operates its stealth servers that allow bypassing even Chinese censorship. Read review
CyberGhost

CyberGhost is a VPN service with a bunch of useful features. It employs powerful encryption and allows up to five simultaneous connections. The company is based in Romania and doesn't keep logs which means that your privacy is protected at high levels. Sometimes its servers can be slow, but you can always find another server with higher speed. More details...
T

he Bottom Line

Torrenting is a risky activity. If you choose to engage in it, it's better to protect your privacy and anonymity. A VPN can help you by encrypting your connection and replacing your IP with server's IP. It's smart to invest in VPN today and don't worry about tomorrow.